Behavior Based Safety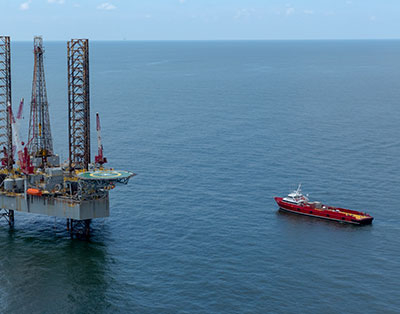 B.O.A.T.S. (Boosting Overall Attitudes Thru Safety) card and process
was developed to promote a culture where each worker is aware that he is being observed and graded with "Soon and Certain Feedback" – a definitive critique. B.O.A.T.S. promotes a culture of controlled and documented "Constructive Criticism" and/or "Positive Feedback" for each job. Requiring a process of completing and reviewing a job safety analysis ("JSA"), each worker (knowing he will be critiqued) will carry out the task or job in a more conscientious manner. Upon completion of each job, a quick review takes place - Soon and Certain Feedback - and an appropriate critique is provided. It is human nature to follow proper procedures if one is aware that observation and critique will occur to support a company culture of safety. The elimination of potential hazards and development of a safer way to complete each task or job is our primary goal.

Our expected results from B.O.A.T.S. are
Reduce the frequency and severity of incidents within our operating areas.
Improve the quality of the JSA process.
Improve the understanding of behavioral observation and intervention as a safety tool.
Improve interaction and communication skills with all co-workers.
Provide measurable criteria to improve the safety process at the field level.